2016
Clinic News
Our seminar for local football coaches with renowned overseas professor as keynote speaker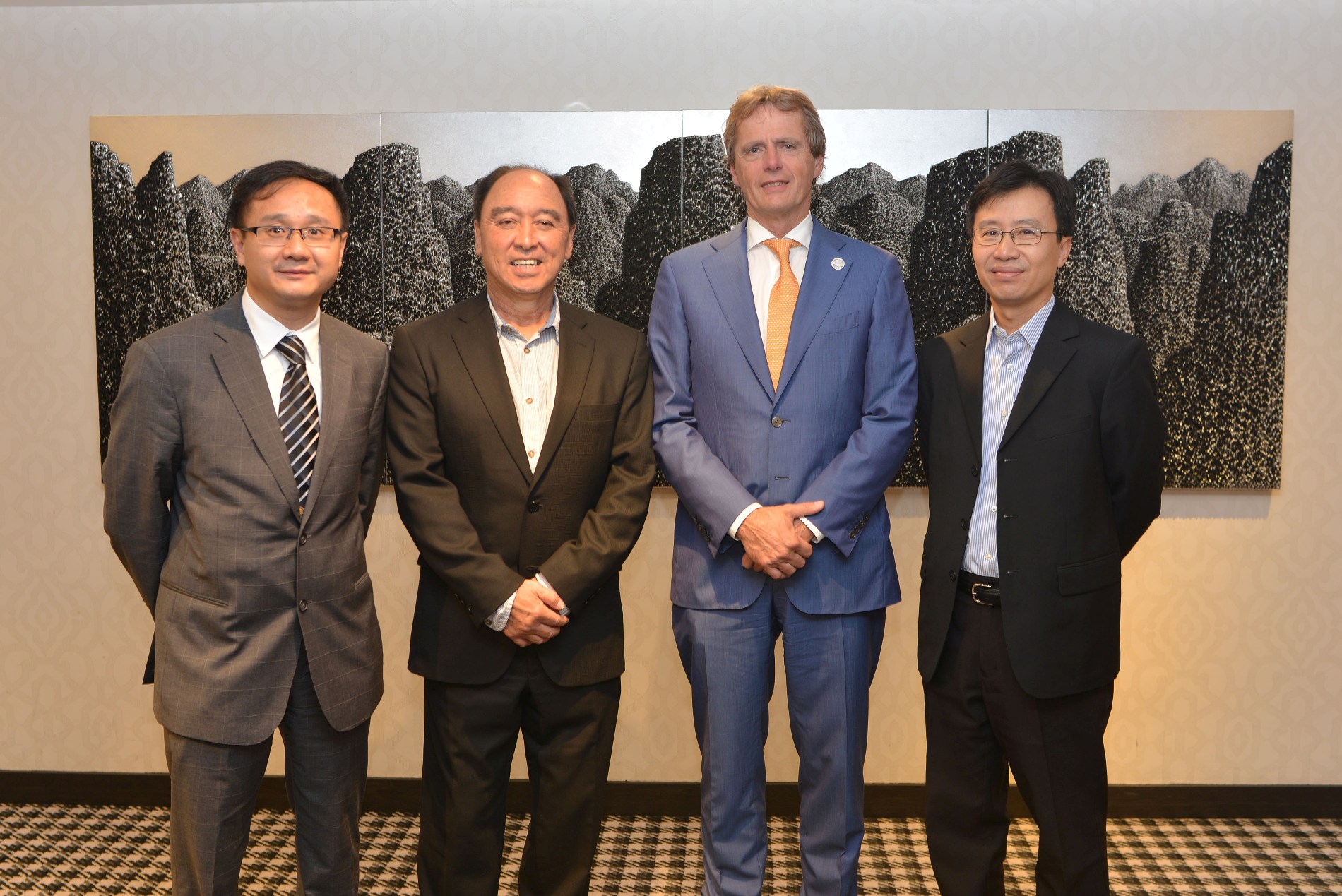 Speakers & Guest of Honour (from left to right): Dr SW Kong, Sir Kwok Ka-Ming, JP, Prof Niek van Dijk, Dr CC Kong
Asia Medical Specialists were delighted to organise a sports injuries seminar for local football coaches & executives on 21st October, 2016 at the HK Jockey Club. It was our honour to invite Professor Niek van Dijk as our guest speaker, who delivered a presentation together with our foot and ankle surgeon, Dr SW Kong and knee surgeon, Dr CC Kong.

We were fortunate to have Sir Kwok Ka-Ming, JP, as our guest of honour. Sir Kwok is one of the most famous football experts in Asia, he was previously the Technical Director at the Chinese Football Association and is currently the Technical Director at the Hong Kong Football Association. He was also the only Asian member appointed to FIFA's Technical Study Group in 2006, 2010 and 2014.

Prof van Dijk, the former head of the Orthopaedic Department of The University of Amsterdam, is a leading authority in sports traumatology and arthroscopic surgery of the ankle and knee. His operative techniques have benefitted leading athletes, including football players such as Cristiano Ronaldo, Keylor Navas, Képler Laveran Lima Ferreira, Robin van Persie, Riccardo Montolivo, and Stephan El Shaarawy.

Even though the typhoon signal number 8 was hoisted that day, it did not blow away the enthusiasm of the football coaches and executives who attended the seminar. A pleasurable evening was had by all, it was a fantastic opportunity to explore the management of common lower limbs injuries.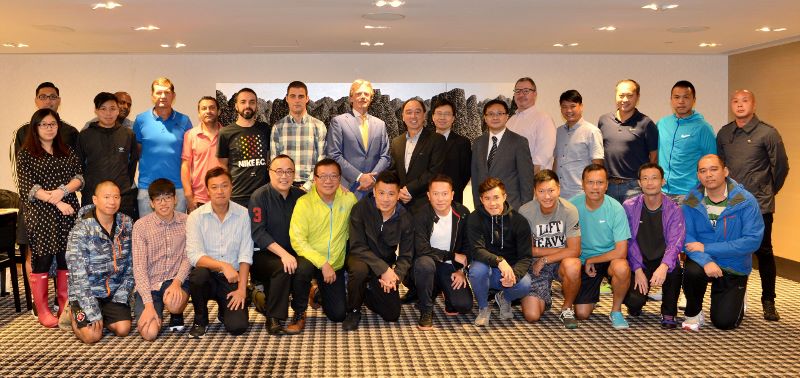 Clinic News
Our clinics welcome GlobalHealth Asia!
Our clinics welcome GlobalHealth Asia !
We accept direct billing from many of our insurance partners, please see Direct Billing for more details.

For further information, please contact our Customer Service Officers via telephone +852 2521 6830 or email info@asiamedical.hk.
Clinic News
Change of opening hours of Tsimshatsui clinic
Please note that we have new operation hours in Tsimshatsui clinic with effective from 1 February 2016. The new hours are from 9:30am to 6:00pm (Monday – Friday).
For inquiries, please contact our Customer Service Officer at +852 3420 6666 or email to info@asiamedical.hk.
2015
Clinic News
Asia Medical Specialists obtained the ISO 9001:2015 certification effective from December 2015
We proudly announce that Asia Medical Specialists obtained the ISO9001:2015 certification effective from December 2015. We are the first batch of corporations in Hong Kong obtaining this latest standard of quality management system. This reflects our persistent efforts on providing the highest standard of quality services to our customers. Please click here for details about ISO9001:2015.
2012
Clinic News
Hong Kong Spine and Pain Centre commences!
Hong Kong Spine & Pain Centre is a one-stop comprehensive multidisciplinary medical care provider, with specialist doctors and physiotherapists to treat a wide range of spinal problems and other conditions causing pain.At hong kong spine & pain centre, our team of experts are dedicated to helping you better understand your condition, provide prompt clinical assessment, accurate diagnosis, explain and discuss the best treatment options with you, from non-surgical to surgical treatments. We aim to help you physically and psychologically, maximising your daily functions while minimising pain, returning or even enhancing your quality of life.

For more information, please visit www.spineandpain.hk.
2010
Clinic News
Opening of Kowloon Clinic in Tsimshatsui
Our Kowloon clinic opens in Tsimshatsui offering same services as Central, equipped with O-scan, an open design musculoskeletal MRI scanner.
Clinic News
AMS 5th Anniversary!
5th Anniversary, we now employ over 40 full-time staff and have helped countless patients get back to sports, or just get on with their lives.
Clinic News
Achieved ISO9001:2008 accreditation
We aim to provide high quality medical and paramedical services by providing a one-stop shop that focuses on service excellence through continuous improvement.
2009
Clinic News
Greater China's first open weight-bearing MRI scanner
As a private clinic, we installed greater China's first (and until now, only) open weight-bearing MRI scanner which provides invaluable images of the spine on weight bearing.
2008
Clinic News
Sports Physicians renamed as Asia Medical Specialists
Sports Physicians renamed as asia medical specialists to better reflect the coverage of specialities, not only on orthopaedics, but also devoted to expand other surgical and non-surgical services.